INDUSTRIA LÍDER EN LA FABRICACIÓN Y ENVÍO DE BOBINAS
Un plazo de seis semanas desde el pedido hasta la entrega en cualquier parte del mundo
¿POR QUÉ ELEGIR COILS AUSTRALIA
CALIDAD
Tenemos certificación ISO 9001 y AHRI, lo cual significa que puede confiar en nuestras bobinas de alta calidad para llevar a cabo sus proyectos correctamente a la primera. Todas nuestras bobinas están precargadas con nitrógeno y selladas con una tapa de cobre. Garantizamos con esto que las bobinas que ofrecemos de alta calidad nunca tendrán fugas.
SERVICIO
Con más de treinta años de experiencia en la fabricación de bobinas para clientes de sistemas de climatización de todo el mundo, nuestro esforzado equipo de ingenieros de primera puede ayudarle a resolver hasta los retos más difíciles. Fabricamos y le enviamos las bobinas personalizadas, independientemente del tamaño que solicite. Nuestro equipo de atención responderá a sus preguntas en un plazo de veinticuatro horas. Ese es nuestro compromiso.
ENVÍO
Tan pronto recibimos los diseños aprobados, comienza la producción de sus bobinas. Con la ayuda de nuestra experimentada red de transportistas, se selecciona la ruta más rápida para realizar el envío. Solo trabajamos con los agentes de aduanas con mejor reputación y experiencia. Esto garantiza que la entrega de las bobinas se va a efectuar en el menor tiempo posible desde que llegan al puerto de entrada. Nuestro compromiso es realizar la entrega dentro de un plazo de seis semanas.
COLABORACIÓN
Coils Australia fomenta la colaboración con todos nuestros clientes actuales y potenciales, con el objetivo único de producir bobinas de calidad. Invertimos en el éxito de su empresa. No producimos productos de climatización, sino que nos centramos en la fabricación de las mejores bobinas disponibles en el mercado actualmente.
PRODUCTOS
Nuestras bobinas están precargadas con nitrógeno y los tubos de conexión sellados con tapas de cobre. De esta forma, garantizamos que todas las bobinas son enviadas en perfecto estado. Y sin fugas, garantizado.
CERTIFICACIONES Y ACREDITACIONES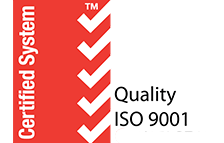 Los sistemas de gestión de calidad ISO 9001 nos ayudan a controlar y gestionar de manera continuada la calidad a través de todas nuestras operaciones para cumplir como marca de referencia, ofrecer un rendimiento sólido y atención a todos nuestros clientes.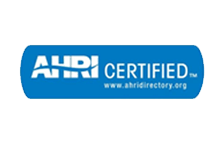 Air Conditioning, Heating, & Refrigeration Institute. Otorga una certificación por las bobinas suministradas que cumplen estrictamente con lo seleccionado.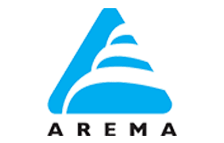 Air Conditioning and Refrigeration Equipment Manufacturers' Association of Australia: Participamos en la elaboración de los estándares en la industria del aire acondicionado y la refrigeración de Australia. Nos esforzamos por innovar y mejorar continuamente.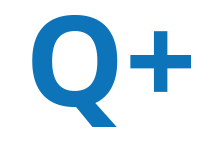 Solo los fabricantes de bobinas de alta calidad acreditados pueden ser proveedores de las fábricas Carrier. La acreditación Q+ significa que nuestra empresa cumple con los estándares de Carrier y garantiza la elevada calidad del proceso.